Helena sat beside her professor, waiting for him to acknowledge her. He had emailed the class the day before saying he was going away on a conference this week and that the three teaching assistants would be doing additional office hours for the students' studying questions right before she received a private text from him telling her to go to his home with an overnight bag. She'd arrived fifteen minutes ago and he had yet to do anything but look at his laptop. He typed something on his computer, then closed it. "Strip, Helena."

She stood up from the couch, unzipped her skirt, letting it fall to the hard wood floor. She reached for the hem of her sweater and pulled it off, her nipples immediately tightening in the cool air.

He motioned for her to step closer and she did. His left hand reached for her left breast, cupping it and swiping his thumb under the swell, while the other slipped between her thighs to her already wet pussy lips. "Have you studied for your final exam next week?"

Not as much as she should have. "Yes, Master."

He pushed his index finger into her and she bit her lip at the sensation. She thought she'd be used to it by now, but every time, it made her pulse quicken.

He massaged her breast gently, making her moan. "And do you have any questions for your knowledgeable professor?"

She panted. "Will we have to remember the publication dates of all the works we've read?"

He inserted his middle finger, stretching her a bit more. Then he began slowly pumping them in and out of her. She felt her own wetness start to leak down her thigh. "No, pet. I'll be giving you a list of the titles and dates. But you will have to know the authors. Next?"

"Will there be quote explications or just essay questions?"

"Just three essay questions.

What else, Helena? That can't be all of your questions.

" He pressed his thumb on her clit, slowly massaging it in circles.

She shifted on her feet. He'd since made her start wearing heels he bought her. Today, they were black boots with red accents. "I..." She swallowed. She couldn't think of anything to say. "Can I come, Master?"

He pressed harder on her sensitized clit and sharply pinched her nipple. "No. Treat this as our normal office hours. Be a good girl and make the most of this one-on-one time with your professor, Helena."
Powered by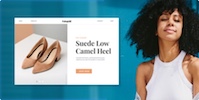 Create your own unique website with customizable templates.