Helena was on Tumblr again, and growing wetter by the minute. She knew her professor had forbidden it, but she couldn't resist given she had already been horny the moment she woke up. And as her last class of the day, her attention wasn't fully there.

When class ended, a male classmate turned to her and said, "would you like to grab a coffee with me some time?"

She was about to answer when her professor's voice rang out sharply: "Helena, I need to speak to you. Now."

She shrugged apologetically and made her way down the auditorium stairs to her professor who eyed her with intense disapproval.

"You didn't follow orders. Pack up your things and come to my office."

---

When she arrived at his office, she wasn't surprised this time when he closed the door and locked it. His next order, however, did. "Strip."

She hesitated, but did as she was told.

"Kneel."

She did, and he immediately pressed his erection against her lips. She opened her mouth, understanding the silent command.

He slid in and out slowly, completely stretching her mouth with his girth as he spoke. "I specifically told you Helena to not let me catch you misbehaving again. And what do I feel during my lecture?" He gripped her hair tightly as he pushed himself deep and held still. She whined at the pressure and focused on breathing through her nose. "My phone buzzing every single time your dirty little mind reblogged something on Tumblr." He pulled out, still hard, and pulled her to standing. He wrapped a hand around her throat and squeezed slightly. "You directly disobeyed me, Helena. What should I do about that?"

Powered by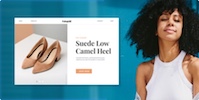 Create your own unique website with customizable templates.