I've been reading a lot about tasks for submissives, and I honestly can't wait to do a lot of them. I'll also highly recommend the

Loving BDSM podcast on the topic

(and just in general—I binged 16 episodes today). Submissives: What are your favorite tasks to do? Dominants: What are your favorite tasks to give?

I just stayed up way past my bedtime to go through every kink listed alphabetically on FetLife (although I'm still seeing other ones that weren't on that list) and added them to my profile as into/curious about/hard limit. And boy, is there a lot! And I know that there are still kinks I don't know of/don't know the names of. I will say that

Submissive's Guide

has a good collection of a bunch of links (the

Google spreadsheet

was pretty cool). But even those aren't fully comprehensive. So, I'm asking: do any of you know a website that lists

every

kink out there? If you know of one, please comment the link below. Thank you! And feel free to sound off on some of your favorite kinks ("common" or not).

So, I'm still talking to this guy, getting to know him, and getting a little sexual, but I'm now running into a problem: opposite schedules. His work has crazy hours and makes him really tired. My work is 9-5, but I'm normally exhausted by the end. I know life happens, but I miss when we used to chat more regularly. It's been a week since we had a "real-time" conversation. I told him I needed more attention and he asked if I was giving up. I told him no, but I wish I knew when his breaks were so we could at least chat during the afternoon during my "lunch break" (I don't technically get time off, but I'm sneaky with my phone). Does anyone have any tips on how to handle this LDR difficulty?
Powered by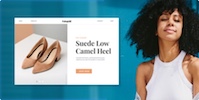 Create your own unique website with customizable templates.