If you've been a long-time follower of my blog, you know that I've been trying to find a comprehensive list of kinks almost from the very beginning of my kink exploration. Last night, I finally decided to take matters into my own hands:

I spent all of last night compiling 6 different kink checklists into 1 giant one and all of this morning marking my interest and limits for each one. It's 17 pages long (21 when formatted only 6pts bigger). Whew!

— ChinaDoll320 (@ChinaDoll320) June 18, 2018

This morning, I sent the list to my Daddy, and he (unwisely) began reading it while traveling and we've both been turned on by it (me, making it and hearing his thoughts; him, reading it). If you're interested in seeing the (blank) list, you can check it out below. And while seeing a written list of a bunch of kinks isn't as fun as doing them, seeing what I can and won't do, then imagining doing the ones I like is very hot in my opinion. And therefore, it counts for this Masturbation Monday.

Comment below and let me know if you've ever used a kink checklist. And if not, how did you decide on your limits? Was it a trial by fire? Or did you just "know" without having to read or write any of it down?


For the past 2 weekends,

the Dom I'm seeing

(who has inspired all my recent

hypnosis

stories) surprised me by first coming into the city and then inviting me to visit him for this past weekend. And it was glorious.

When he messaged me with an impromptu invitation to visit, I actually

squealed

out loud. I clearly let my little side out, then promptly had to stuff it away as I made my travel arrangements. And then I was counting down the 72 hours until I could be in his arms—and his bed—again.

And once I arrived there (with a few mishaps), I floated up to Cloud 9 and didn't come back down until we said goodbye.

"I want you to close your eyes for a moment, Doll, and when I snap my fingers, your body will mirror every stimulus you see in the video I am about to show you. Understand?"

​She found herself nodding even though his words made no real sense to her. They hadn't in a long time. All she knew was that she needed to obey Him because He was in charge of her well-being and everything else.

Today, he had taken her out on a picnic in the park near them. He'd brought two blankets even though she couldn't figure out why. They easily fit on one. She watched him unfold it and lie down beside her, covering them with it.

Then his hands were working her skirt down, unbuttoning her blouse, and undoing her bra. She understood the silent command and shrugged out of them. She was completely naked now. She never wore panties anymore. He didn't like them, so she didn't either.

His fingers quickly delved between her already swollen and wet folds to find her clit. She mewled as he pinched it.

He pulled his fingers away, and said, "Quiet." He spanked her pussy as a punctuation, making her curl into fetal position. His other hand grabbed onto her thigh, pinning her to his body in an open, vulnerable position.

His hand reached around her, showing her the screen of her phone. The screen was black, and just before she could ask why, she heard him snap next to her ear.

Powered by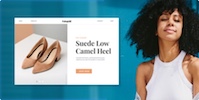 Create your own unique website with customizable templates.