I've been thinking about BDSM for a while. For about 2 years, to be precise. But I haven't had an in-person Dom yet. I briefly submitted to someone on Tumblr, but had to stop when school was too much and he started demanding things too quickly. Boy, bye. That ended mid-April.

But for the past few weeks, I've been logging onto Tumblr every night when I was supposed to be asleep. I started messaging a few Doms, and today I found one who I really like. I'm not rushing into anything, but he has a way with words (his description of how he'd take my virginity had me soaking) and I'd be lying if I said I wasn't excited whenever he messages me. So, we'll see where this goes. Here's hoping it keeps going well.

So... I joined Fetlife about 2 years ago on the recommendation of a BDSM erotica author during a chat on Goodreads. And I got scared off almost immediately by all the people immediately asking to be my Dom. The answer is no if you ask right off the bat. But I'm finally logging back in because the importance of munches has been made very clear. I can't do them when I'm home from school, but I can't wait to meet some people once I'm back. In the meantime, I'm focusing on doing even more research so I can be a good submissive when I eventually find a Dom.
Powered by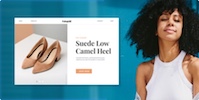 Create your own unique website with customizable templates.